Postcard Party @ Roseville Round Table Pizza – September 10th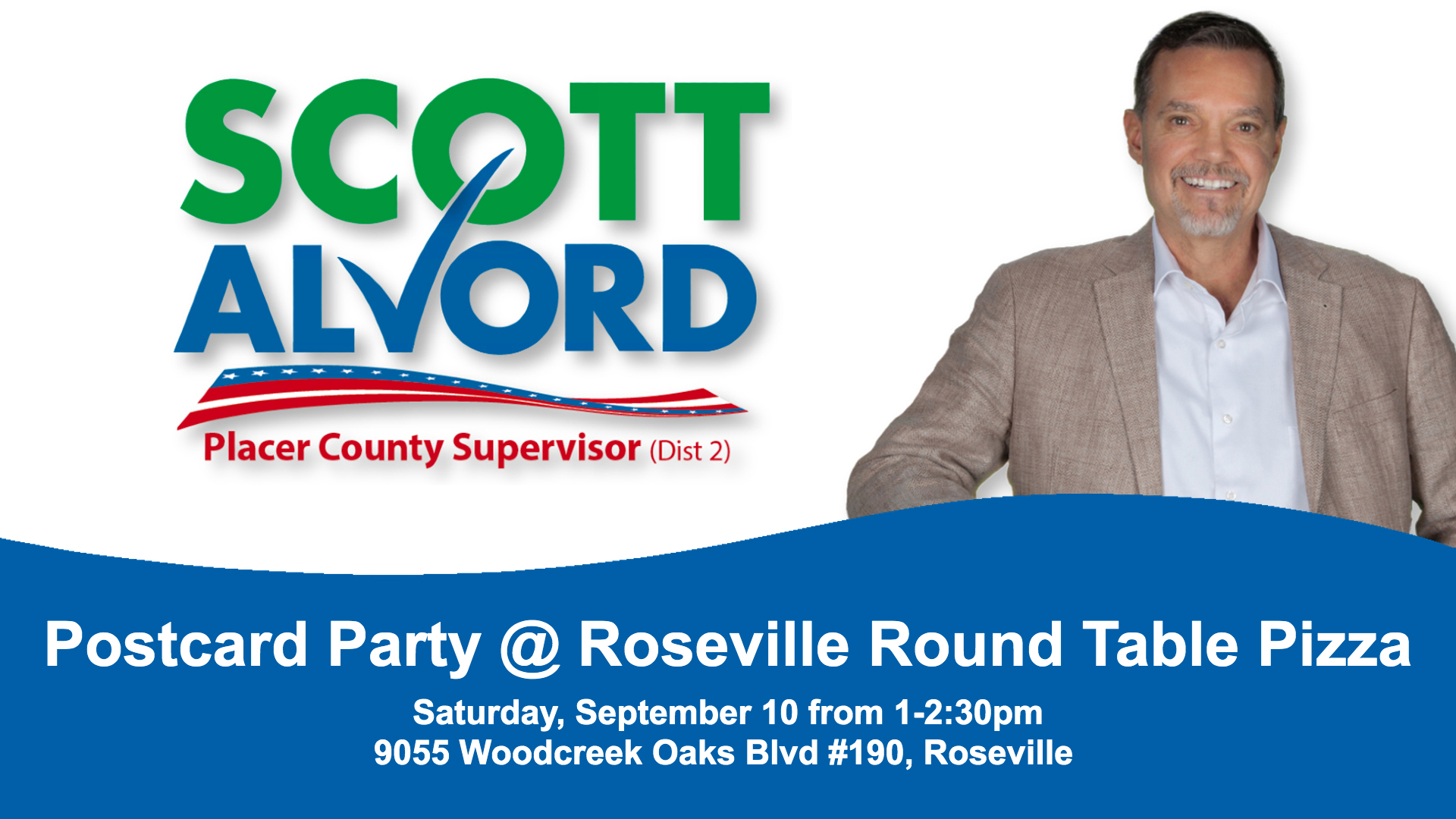 Postcard Party @ Roseville Round Table Pizza
Where: Roseville Round Table Pizza
(9055 Woodcreek Oaks Blvd #190, Roseville)
When: Saturday, September 10 from 1-2:30pm
---
Join us for a Postcard Party for Scott Alvord for Placer County Supervisor @ the Roseville Roundtable Pizza, 9055 Woodcreek Oaks Blvd #190, Roseville, CA 95747.
RSVP at Team@TalktoScott.com or select 'GOING' on the Facebook Event page
Bring a friend
Bring Pens (ink or sharpie, gel pens will smear)
Donate Stamps if you're able (min. 44cent postcard postage is required by USPS)
We are looking for sponsors for the postcards, postage, and food/beverage. Please email Team@TalkToScott.org!
We look forward to seeing you!
Can't attend? RSVP to write postcards from home by emailing Team@TalkToScott.org